Discover more from Adam Report
I write in "seasons" — varying my form, topic, and output goal every so often in an effort to find my writing niche. Follow along!
Instagram vs. Snapchat: This Is War
Instagram adding Stories turned this cold war into a hot one.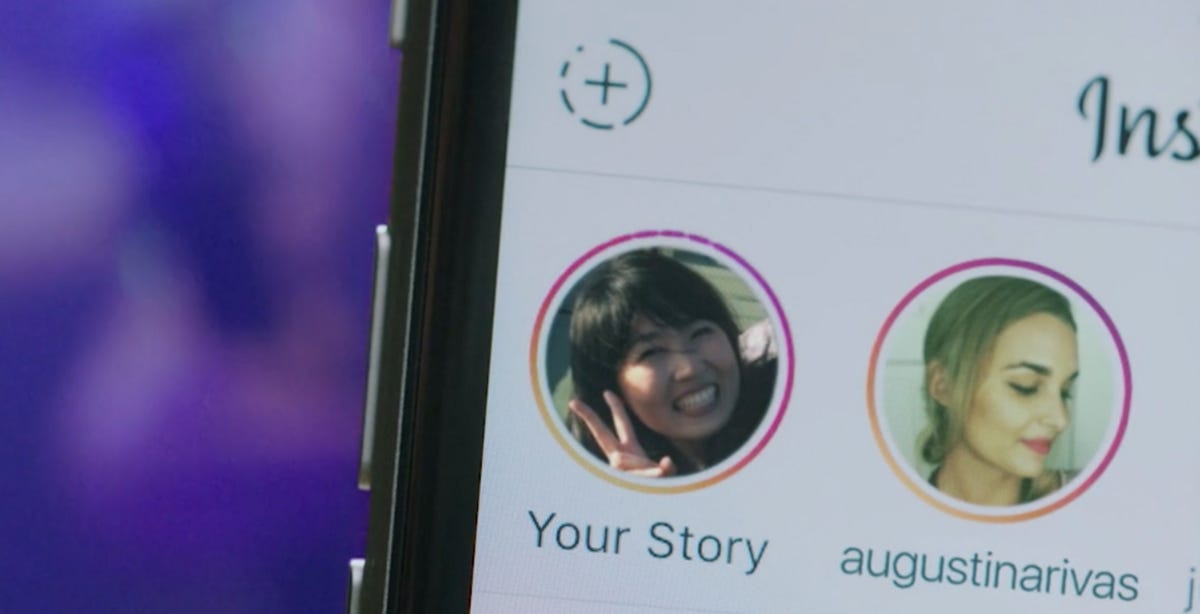 Instagram is obv cool with copying, so I ripped this from their intro video
"What's the point of this?" "It's a rip off." "I'm staying on Snapchat."
Forget what you've heard (or maybe even said.) Instagram Stories, Facebook's latest effort to slow Snapchat, is a huge deal, and one way or another (watching and/or posting), you'll use it — because Instagram's execution has been nearly flawless.
A week ago, people were posting "FOLLOW ME ON SNAP" to Instagram Stories. Today, some of those same people are starting to share there in earnest.
It doesn't mean that Snapchat will die. The thing about "stories" is that it's a format, as Kevin Systrom pointed out, that can be applied to different networks for different results.
Look — Instagram had no choice. Their engagement numbers have been quietly declining for months. Snapchat has been encroaching into their territory for a while now, and the Memories feature that they rolled out a month ago threatened to help them capture an even larger slice of user attention.
But imitating something isn't enough by itself. Here are a few of the things they got really, really right:
1.) They totally copied. It wasn't a half-baked, Poke-esque attempt at doing something original. It was a copy of a format that Snapchat has spent years tweaking. They didn't try to get too cute and overthink themselves.
2.) They're not making people leave the main screen. When Twitter launched Moments, I was immediately disappointed. Twitter gave Moments its own tab, requiring users to navigate away from the feed to see it. Instagram gave Stories a shot to succeed by giving it prime real estate on the screen.
3.) They got the details right. The UI is incredible, and the social mechanics work, too. The ability to rewind is cool. Snapchat should and will copy that soon. And I actually prefer Instagram's viewing progress indicators (bars at the top of the screen) versus Snapchat's (little circle/pie progress indicator.) Instagram is also savvy enough to understand that their users' social graphs are more vast than Snapchat's, and they provided controls to block particular users from seeing your Stories.
Now — will Instagram Stories lead to the fall of Snapchat? I think people are looking at it the wrong way. There can and will be multiple winners. Instagram and Snapchat have different social nuances that make for very different experiences, and people have built different social graphs on those apps. Plus, there are three major components to Snapchat — messaging, Stories, and Discover. They'll be just fine.
A few stray observations:
→ If Instagram waited another 3–6 months to ship this, I think it would've been too late. Snapchat is that hot. They did this just in time.
→ Influencers aren't loyal to specific apps. They're loyal to eyeballs. It's why they bailed on Vine. They can create anywhere. If they start getting significantly bigger numbers on Instagram stories, they'll cross-post for a while, and if it keeps up, I think they'll eventually abandon Snapchat. That doesn't mean regular people will, but influencers are a draw. Even DJ Khaled, arguably the most "Snapchat" celebrity out there, is playing with Instagram Stories.
→ Something Instagram needs to address ASAP — speed of creation. It's slow and inelegant. Snapchat's camera is fast and easy.
→ Snapchat will be alright. They'll continue to ship awesome new products fast and effectively, and Facebook will continue to imitate them.
—
Thanks for reading! Find me on Twitter @adamokane and Snapchat @adamokane.